Reconstruction: Water Damage Repairs
Inspection: Water Damage Repair Inspection
Mitigation: Water Extraction and Drying
Reconstruction: Returning your home to pre-loss conditions.
Along with the water damage mitigation services, Kwik Dry Restoration also performs whats called the 'buildback' portion of the water damage repairs. This includes replacement of wet carpet, wet hardwood floors, wet drywall, wet cabinets, or any other non-salvageable materials.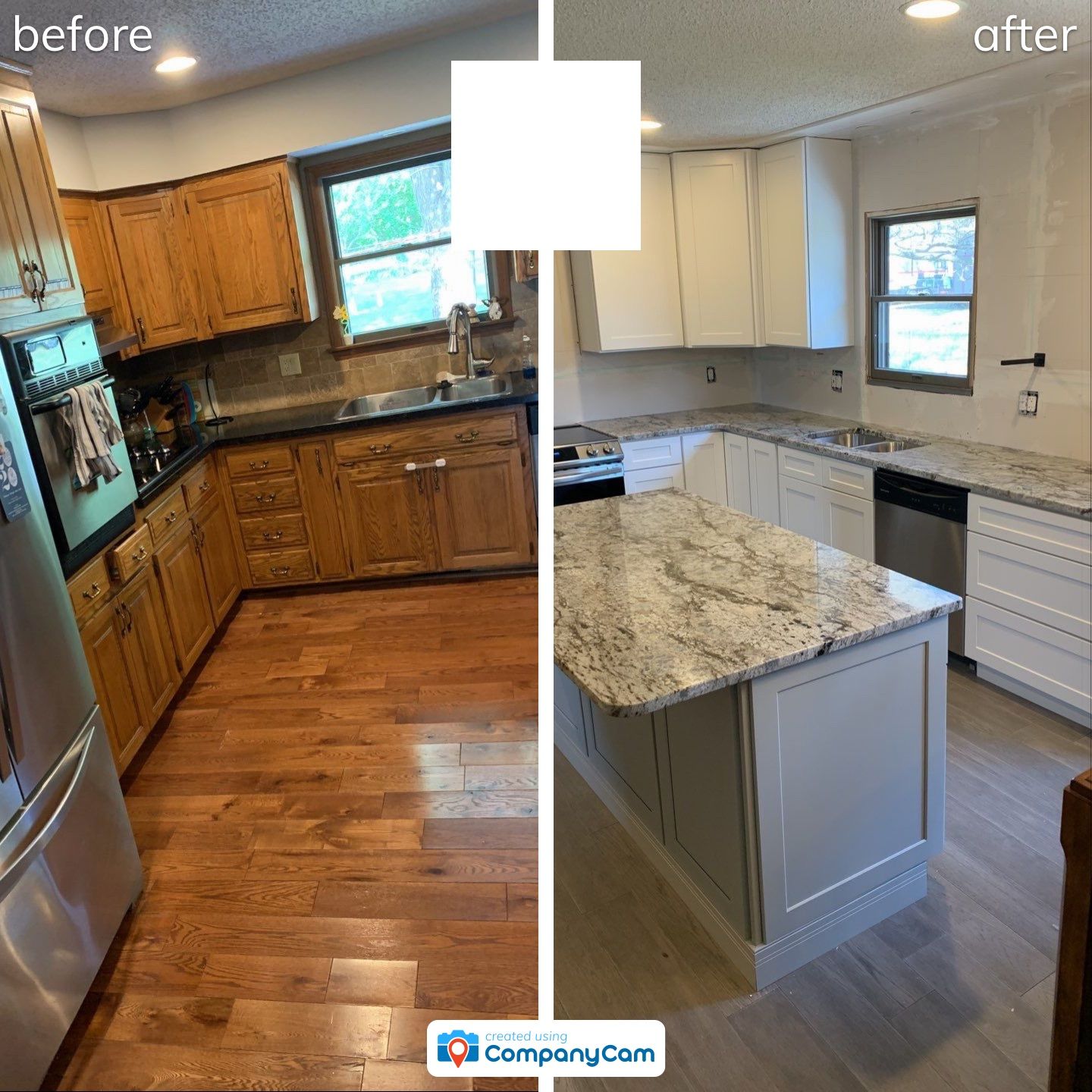 We follow all recommendations set by the IICRC :: Institution of Inspection, Cleaning, and Restoration Certification, on what materials can be salvaged and what materials need to be replaced. For example: Any time particle board gets wet it must be replaced. You will find particle board on most kitchen cabinets and bathroom vanities.
We've torn out and installed so many new floors due to water damage that we now specialize in flooring replacement and have become a distributor of hardwood flooring. Our most popular line is luxury vinyl planks.
When managing a water damage repair insurance claim we will write an estimate for replacement of any damaged materials. The customer can then use those funds for any replacement items. So, if you had carpet that was considered unsalvageable due to water damage, you can allocate the funds paid by the insurance company (for the carpet) to luxury vinyl planks or hardwood flooring.
We've helped our clients with the water damage reconstruction phase of the insurance claim process for 20 years. We have become experts at getting our clients everything they deserve to return their home to pre-loss condition. This means anything that has been remotely damaged due to water damage will be fixed or replaced. We guarantee every part of your home or business that has been damaged in the water loss will be returned back to its previous state or better (because it has been replaced).